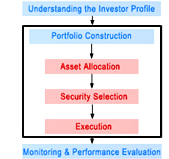 Extending our expertise in personal financial advisory services, we now launch a discretionary portfolio management service for retail investors. For us, as investment managers, each investor is a client who has unique parameters: return goals and objectives, time horizon, liquidity constraints, a distinctive tax status, and most importantly, personal risk tolerances. Thus, the primary focus is to provide individualised portfolio management services for clients. Each portfolio contains individually selected securities, which are not commingled with those of other investors, ensuring transparency and flexibility in operations.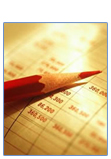 Our investment management process is a coordinated series of activities.It always starts with understanding the investor's unique profile.The next part of the process is the actual construction of the portfolio & has 3 sub-parts:
• The asset allocation decision,
• The security selection decision
• Finally the execution

which includes putting together of the desired portfolio.
The final part of the process is performance evaluation.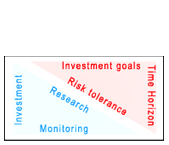 Investing, for us, is focused on one objective: Making the most money we can, given the risk constraints on a particular portfolio.

Throughout the process, open lines of communication are maintained to ensure that the portfolio remains structured to continually meet your needs. As investor profiles are dynamic, i.e. change as an investor progresses in his lifecycle; it becomes imperative to make suitable adjustments to the portfolio from time to time.


• Equities: BSE/NSE & Other Exchanges
• Mutual Funds: Open ended and Close ended schemes
• Fixed Income: Fixed Deposits, Debentures etc.
• Bullion: Gold and Silver



Multiple Portfolios


• Manage multiple portfolios with efficiency
• Handle entire firm's investment in one place



Tax Liability


• Automatic calculation of Capital gains and ROI.